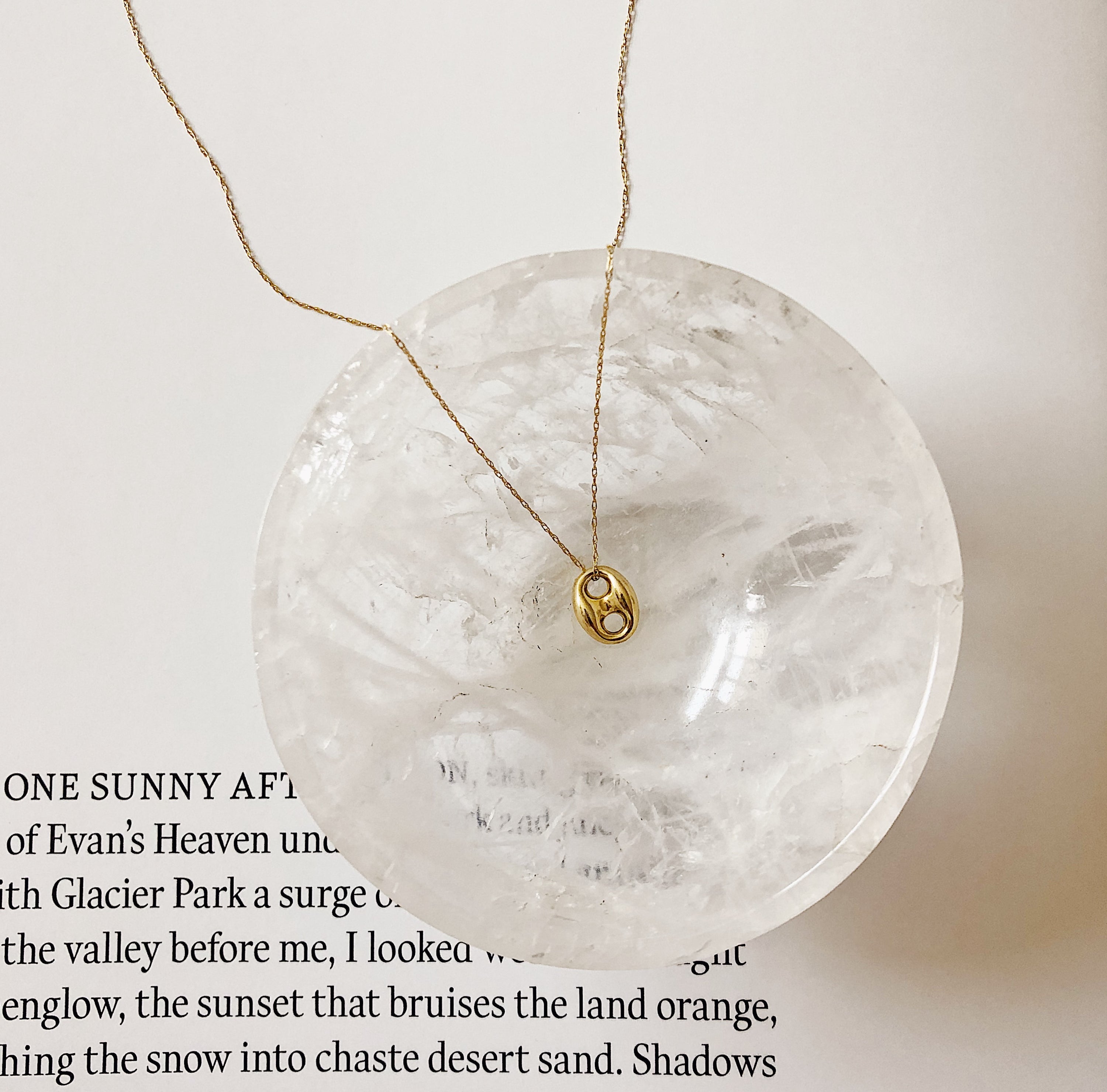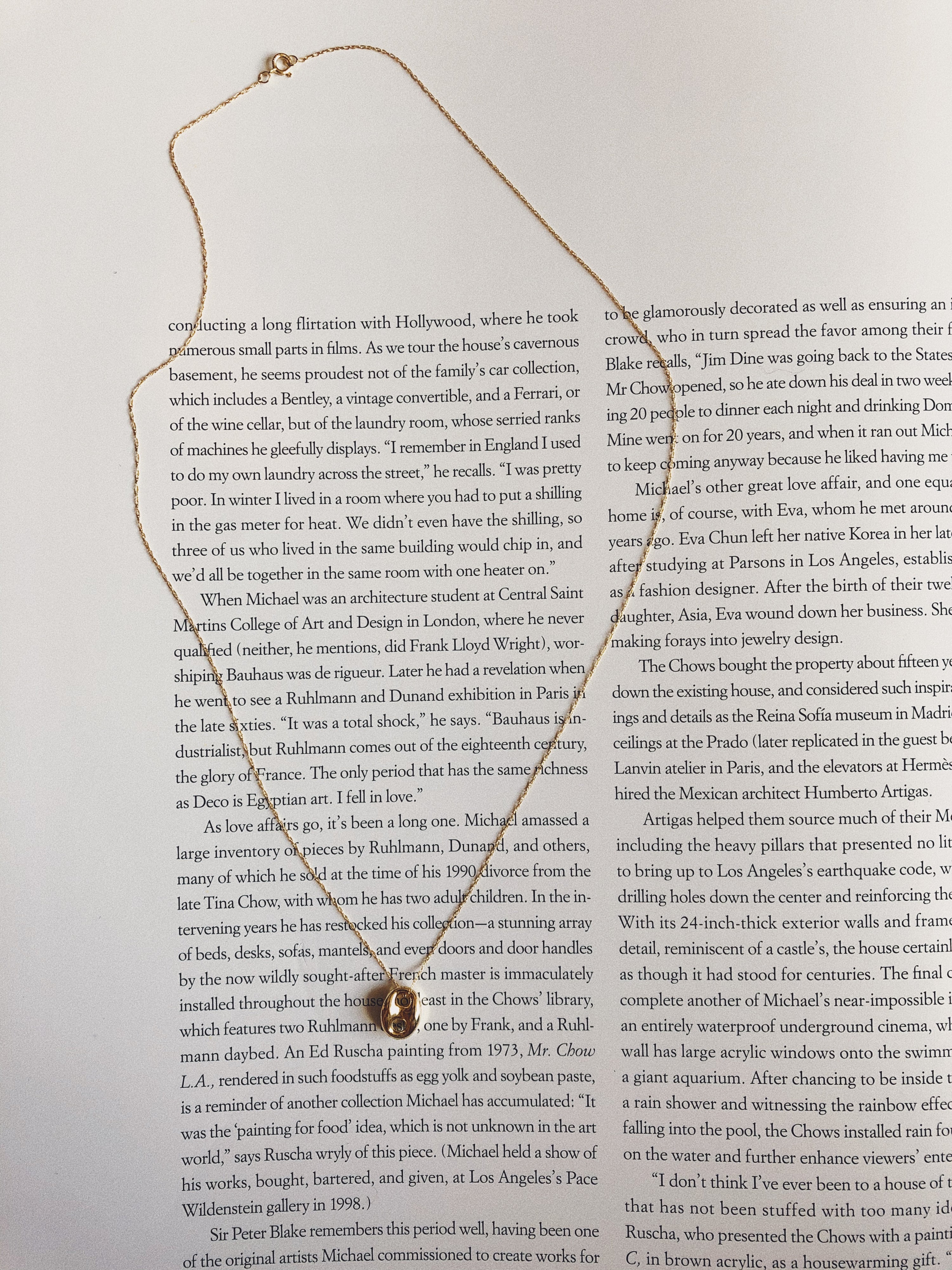 14K gold filled over solid .925 sterling silver mariner puff charm
Charm measures:
10 mm x 8 mm x 3.60 mm
Chain is solid 14K gold
0.5 mm width
18" long
Charm is removable if you want to wear the chain alone.
Seriously, the daintiest solid gold chain we have ever come across. I have been wearing mine for weeks with two young babies, and although so dainty, it's strong and endures toddler-wear. Haha!